Eva-Lisa's Monument (Audio Guide & City Walk)
Eva-Lisa's Monument (Audio Guide & City Walk)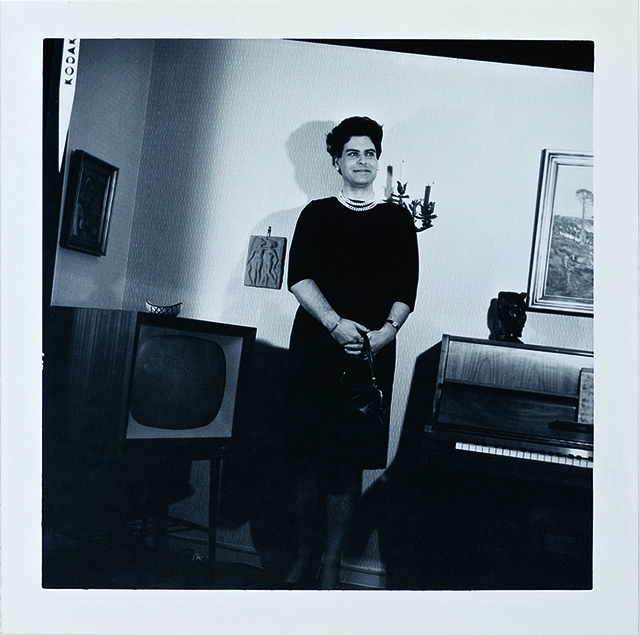 Audio guide and city walk within the projekt Eva-Lisa's Monument made by Swedish artist Sam Hultin about the lesbian activist and trans pioneer Eva-Lisa Bengtson (1932-2018).
City walk at Södermalm in Stockholm where several of the places that played important roles in Eva-Lisa's life were. Lesbisk front's place at Hallandsgatan, Kvinnohuset (The Women's house) at Blekingegatan, Jerry's damklubb (Jerry's women's club) at Folkungagatan, the Dutch embassy at Götgatan and Transvestia's place at Östgötagatan are some of the spots that are visited during the walk.
You find the map to the city walk here >
---
Eva-Lisa's Monument is a project that highlights the lesbian activist and trans pioneer Eva-Lisa Bengtson (1932-2018). Eva-Lisa was very active in both the feminist and lesbian movement as well as in the early trans movement in Sweden. In 1964 she started the first club for trans people in Sweden – Transvestia, that from 1965 arranged gatherings in a dancing studio at Östgötagatan in Stockholm. She was also active in Lesbisk front in the 70ies and 80ies and was also one the people who (literally) built Kvinnohuset – The Women's House at Snickarbacken. Eva-Lisa was later also engaged in RFSL Stockholm and a devoted visitor at both the clubs Lash and Wish as well at Golden Ladies (RFSL's club for senior queer women).
Eva-Lisa's story is important in that it's both a significant part of a history that is relatively undocumented (especially regarding the early trans movement) and also because it speaks about terms for inclusion within norm-breaking communities. Eva-Lisa lost her place in several of the movements where she used to belong. In the trans movement that, in the end of the 60ies, didn't include transsexuals or gay people, due to strong influences from the transvestite movement in the US where only a very strict definition of transvestism was accepted and then later in the feminist movement when trans women were excluded from Kvinnohuset – The Women's house in Stockholm. But Eva-Lisa's life also holds stories about the opposite – examples of people and places where room for more people has been made possible. Where friendship, love, solidarity and a joint struggle against prejudices and an oppressive system has been more important than ignorance and fear of loosing one's privileges.
After Eva-Lisa's passing her unique archive containing photos, letters, books, protocols, newsletters and magazines are managed by Sam Hultin. The arcive will in a near future be made accessible for research through QRAB – The Archives and Library of the Queer Movement in Gothenburg.
Photographer: Unknown
Photo: Eva-Lisa Bengtson's archive
1. Eva-Lisa
2. Sex and Society
3. The Hall of Mirrors
4. Jerry's Ladies Club
5. "Weddings"
6. Göta Gille
7. Timmy and Grupp Victoria
8. Lesbisk Front
9. The Women's Building
10. Club Golden Ladies
11. LN and Lash
12. The Demonstration Outside Kvinnohuset
---
Subkategorier: Eva-Lisa Bengtson
Kategorier: Dokumentärt