Airports / Matarat — Khaled Alesmael
Airports / Matarat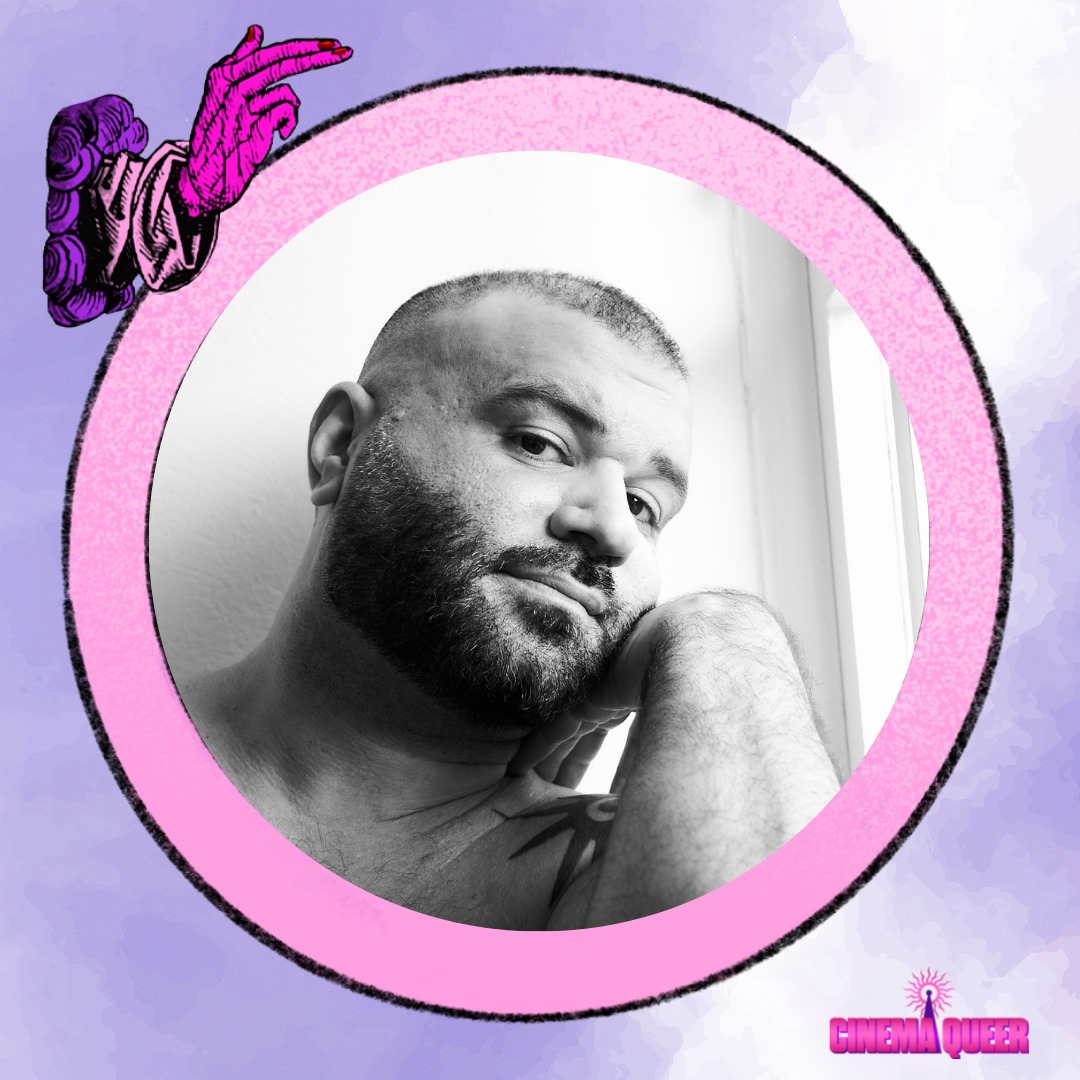 I Khaled Alesmael ljudverk Airports / Matarat leker Alesmael med den klassisk stil som var typisk för radiostationer i 90-talets Damaskus. I verkets första del läser Alesmael ur sin novell: At the Gent's Room som fångar ett ömt möte mellan två muslimska män på Heathrows flygplats. I verkets andra del intervjuar han den fransk-libanesiske aktivisten Hadi Mouselly om när de träffades i Barcelona. Hadi berättar om sitt liv som en queer muslimsk man i transit mellan Libanon och Europa samt om sitt senaste verk Belly Dance Vogue som han gjorde under lockdown 2020.
Khaled Alesmael (Han/honom) född i Deir Ezzor och uppvuxen i Damaskus, arbetade som journalist i stora huvudstäder i MENA och Europa. Han har fått asyl i Sverige 2014.
Khaled är författare, filmskapare och podcaster. Hans debutroman, Selamlik har publicerats på svenska och tyska. Han skriver om queera män i Mellanöstern. Hans senaste fackbok En port till havet berättar om nio unga homosexuella män från nio arabiska länder. Khaled vann Sveriges Radios Novellpris 2020. Han vann ett specialpris som bästa regissör på Göteborgs Filmfestival 2019. Khaled Alesmael fortsätter att skriva, framföra uppläsningar, arbeta med konstnärliga projekt och stödja mänskliga rättighetsfrågor.
Alesmael har även curerat musik till verket från Syrien och Libanon:
Matarat/ Airports av Kinan Adme
Massinakum av Sabah
Brounzi av Samir Hanna
Diaspora/ Halasamr av Eido Elfakir

Airports / Matarat är en del i en serie om 5 st beställningsverk med temat plats som utgångspunkt som under 2020-2022 gjordes till Arkivet för Rosa Brus. Premiär för verket hölls på M/S Borgilia i samband med Cinema Queer 2021.
…………
In this audio piece, Khaled Alesmael brings back the classic and old-fashioned style of the radio stations from Damascus in the 90s. He reads his novella At the Gent's Room which captures a tender moment between two gay Muslim men at Heathrow airport. In the second part, he interviews Lebanese French artivist Hadi Mouselly as they meet in Barcelona. Hadi speaks about his life as a queer Muslim man in-between Lebanon and Europe and talks about his short Belly Dance Vogue which he made during the 2020 lockdown.
The audio piece is released in collaboration with Arkivet för Rosa Brus. Airports/ Matarat is part of a series of five commissioned works that will be released during the autumn through Arkivet för Rosa Brus.
Khaled Alesmael (He/him), born in Deir Ezzor and raised studied in Damascus, worked as journalist in major capitals in MENA and Europe. He's been granted asylum in Sweden in 2014.
Khaled is an author, filmmaker and podcaster. Hi's debut novel, Selamlik's been published in Swedish and German. He writes about queer men in the Middle East. His latest creative-non-fiction book En port till havet which tells the stories of nine young gay men from nine Arab countries. Khaled won the Radio Novella Prize by the Swedish Radio in 2020. He won a special prize as the best director and scenarist at Göteborg Film Festival 2019. Khaled Alesmael continues to write, perform readings, work on artistic projects, and lends support for human right issues.
Khaled selected music from Syria and Lebanon to play:
Matarat/ Airports by Kinan Adme
Massinakum by Sabah
Brounzi by Samir Hanna
Diaspora/ Halasamr by Eido Elfakir